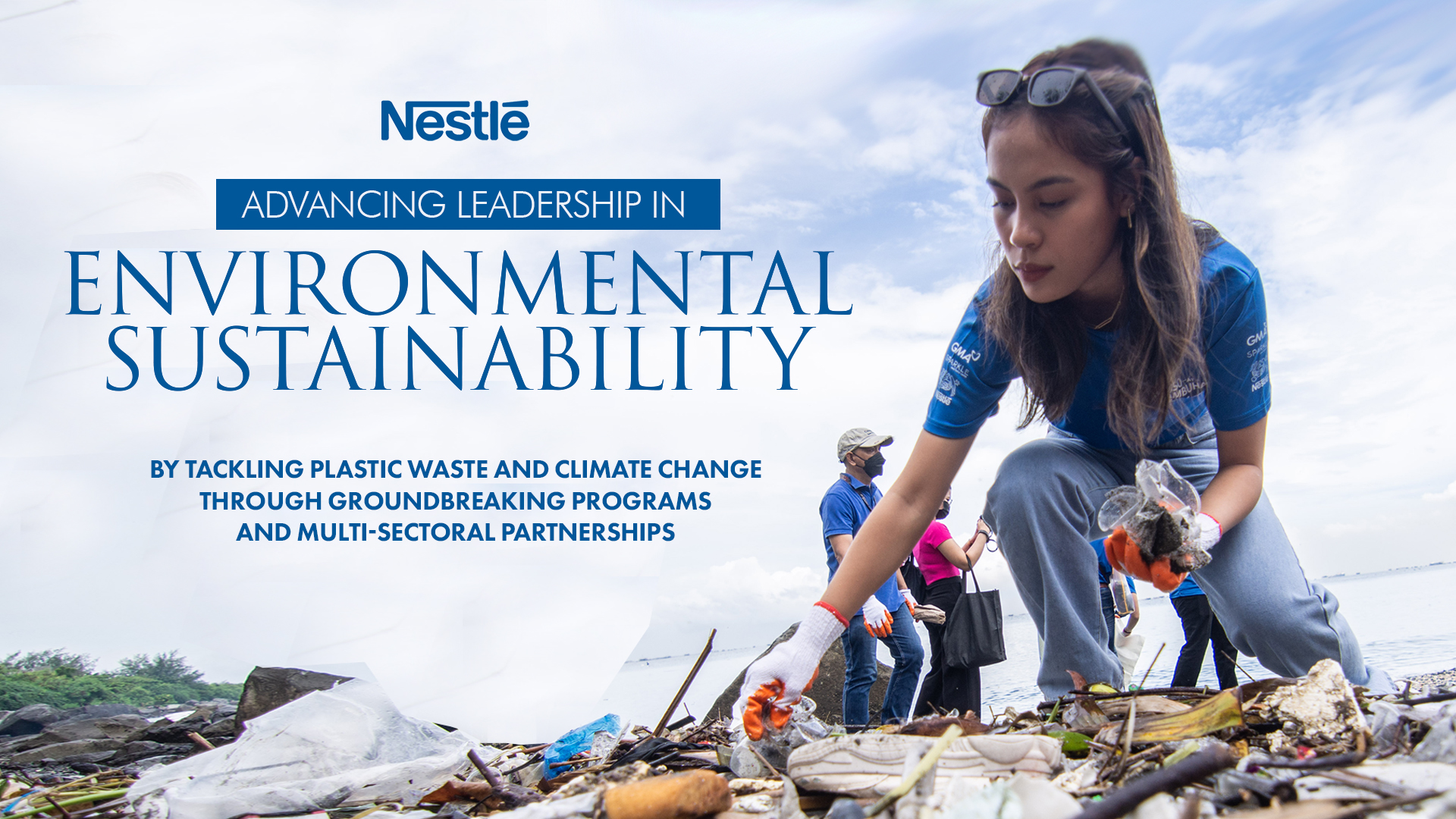 What is it about?
Nestlé PH pursues leadership in environmental sustainability by tackling plastic waste and climate change through groundbreaking initiatives and partnerships. Building on previous efforts, these initiatives have covered intensifying the collection and diversion of plastic waste; propagating solid waste management (SWM) and climate change education; carbon reduction and sequestration; and involving consumers including the youth in addressing environmental issues. Concurrently, it forged significant multi-sectoral partnerships. Achievements included collecting and diverting 60 million kilos of plastic waste from August 2020 to October 2022; starting a carbon insetting project to plant and grow 3.7 million native bamboo and forest trees by 2024; reaching 11 million public school students with SWM education modules; and partnering with nine public and private sector entities to promote education and action on plastic waste and climate change. Communication efforts translated into an equivalent advertising value of PHP 85.4 million with a PR/activation budget of under PHP10 million.
What is the purpose?
The Philippines faces a solid waste crisis, especially because of plastic, due to the increasing waste generation rate combined with gaps in collection, segregation, and recycling among local government units (LGUs). From 21.4 million tons in 2020, the Environmental Management Bureau projects that local waste generation will reach 23.6 million tons in 2025. The country is the third largest solid waste generator annually in Southeast Asia, and the third largest contributor to plastic pollution worldwide.
Plastic pollution, a major contributor to climate change manifested in global warming, continues to be an immense challenge as 35 percent of total plastic waste produced in the country leaks into the environment, with only 33 percent collected and disposed of in sanitary landfills, and a mere nine percent recycled.
With respect to climate change, according to the United Nations Intergovernmental Panel on Climate Change, the situation is worsening and its impacts are more widespread and more severe than expected even at a lower level of temperature increase (1.1 degrees Celsius). Without drastic and immediate action to reduce greenhouse gas (GHG) emissions and scale up adaptation efforts, climate impacts will become more catastrophic and harder to reverse, resulting in permanent damage to the environment that will adversely affect populations and ecosystems globally.
While these numbers add up to a grim reality, a qualitative study by Inner Sense for Nestlé PH found that awareness and understanding among Filipinos of proper SWM and climate change, as well as the concepts of sustainability, plastic neutrality, and net zero GHG emissions are still at surface to basic level, varying across different social segments.
Given the urgent need for collective action in addressing the country's environmental challenges, greater awareness and understanding can lead more people to recognize their responsibility towards the planet as individuals, and what they can do within their own means to mitigate environmental impacts.
Nestlé PH, with its products derived from nature, embraces its responsibility to help nurture the planet for future generations. As a Kasambuhay, it constantly seeks ways to apply its capabilities and the scale of its business in addressing environmental problems.