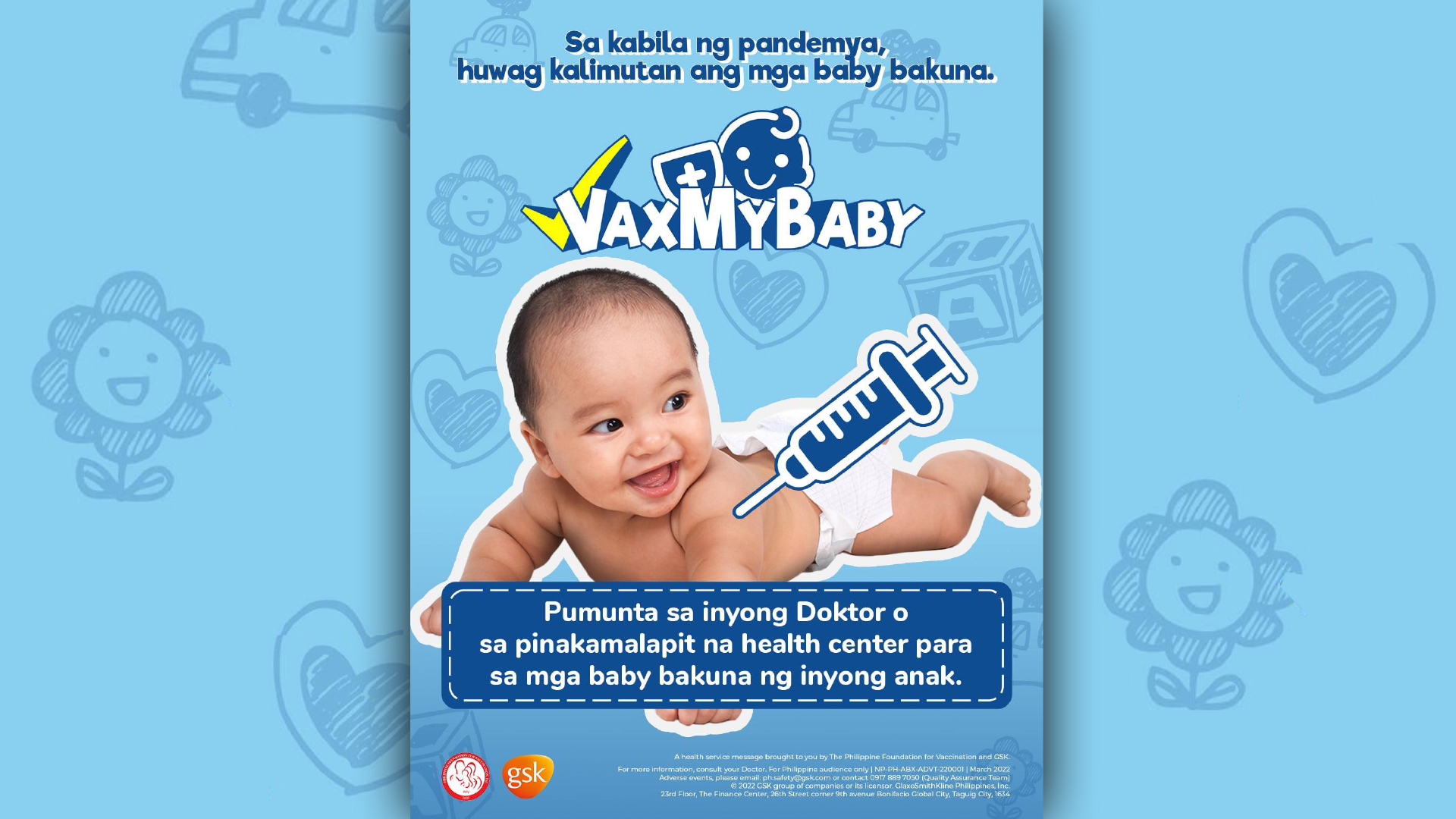 What is it about?
Only 5 out of 10 infants aged 0-2 received full routine immunization in 2021 due to the focus on COVID-19 vaccinations based on DOH data. The GSK pre-campaign study showed mommies were hesitant to bring their kids to health facilities, but they want to learn about vaccine-preventable diseases.
Social media assets were developed for mommies in lower C,DE class under the Vax My Baby Campaign. Five LGUs received customized digital toolkits, contents posted on their official FB pages with a total of 2.894M followers. MMDA posted campaign visuals on EDSA billboards.  Mommy influencer Mommy Van shared the contents on her FB page.
Contents on MMDA billboards were seen by passengers of 410,844 vehicles that ply EDSA daily, higher by 10% in 2021. Total shares of social media contents were 2,006, 19% higher than target. Almost all 1,688 comments were supportive of the campaign messages.
What is the purpose?
DOH's 2020 data on childhood immunization showed that the rate of childhood immunization fell by 50% in 2021 due to the shift of focus on COVID-19. Fourteen vaccines are crucial to prevent life-threatening diseases like infant tuberculosis, diphtheria, tetanus, pertussis, hepatitis B, haemophilus influenzae type B, polio, pneumococcal infections, influenza, measles, mumps, rubella, and human papillomavirus (HPV).
Results of the pre-Vax My Baby campaign study from December 2021 showed that Local Government Units (LGUs) facilities and staff have been shifted over to Covid-19 treatment vaccination. Parents were hesitant to bring their infants to health facilities due to the pandemic and some stigma surrounding the Covid-19 immunization. The lower C, D, and E socioeconomic classes were the most vulnerable, and there was little to no local government information campaign on childhood immunization.
Parents, on the other hand, were eager to learn more about the signs, symptoms, and other basic details of each vaccine-preventable disease, as well as the desire to vaccinate their children.
GSK and BBComm launched the Disease Awareness Campaign in February 2022 in collaboration with the government to encourage parents to vaccinate their children.